If you go to www.rotorvideos.com/pricing/
You will see our standard pricing for the different types of music video we have available.

In addition, we offer Premium Clips and Premium Styles (each costs +1 Credit)

Once you add a premium clip to your video timeline, you will be charged 1 additional credit, just once. Feel free to add as many more premium clips as you like to that particular video, from any of our premium clip collections, at no additional cost.

E.g. If I create a music video (3 credits) which contains premium clips (1 credit) and uses a Premium Style (1 credit), the total cost for the music video will be 5 credits.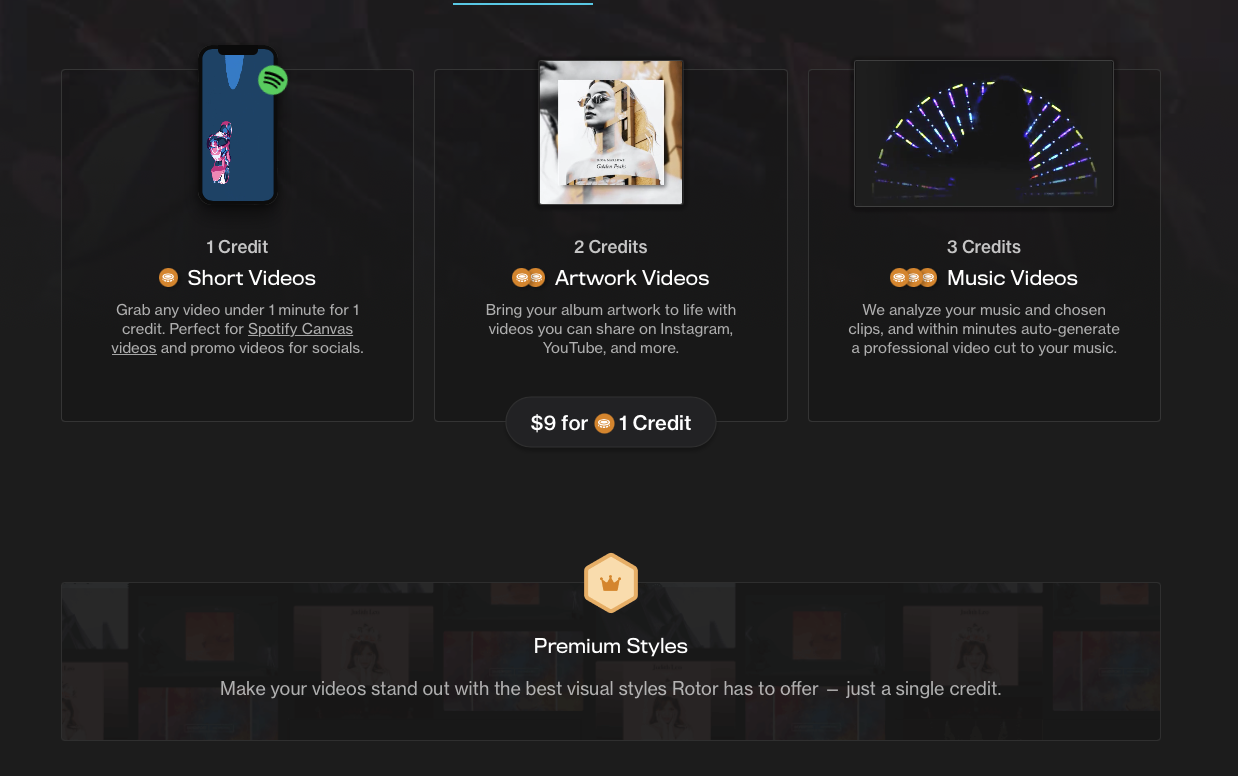 You can tell which Clips and Styles are "Premium" based on the Hexagon logo with the golden crown.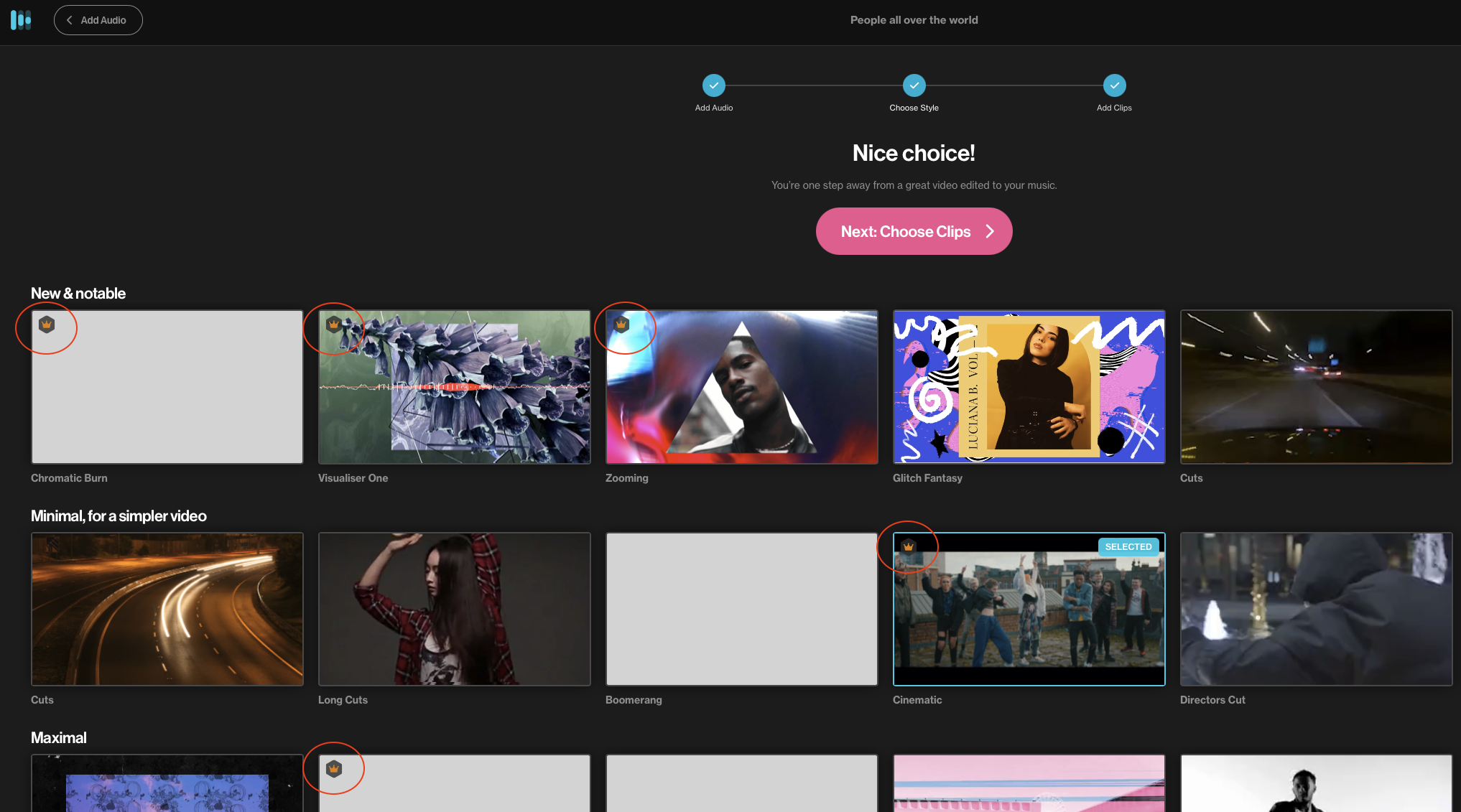 You will see them at the top left of the styles thumbnail. (Open image in new tab for fullscreen). We have circled them in red to highlight.

No Crown logo = Non Premium (no additional cost)





Same for Premium Clips, they are easily identifiable from their logo (Open image in new tab for fullscreen)

If you need to know if there are premium clips in your video... simply check the timeline. You will see the premium crown logo.