Each of the different social media channels will have different criteria for what is acceptable for use on their platform.

E.g. You have a 4 minute long, 1080p Video purchased from Rotor... this is perfect for YouTube and Facebook.

However, this 4 minute landscape video will not meet the criteria for Spotify Canvas, as they must be 8 seconds or less and in portrait format.

It won't work with Instagram either... they don't accept Landscape or Portrait video... it must be Square.

We've created a tutorial video as well as a little guide to keep you on the right path.



Resizing your video for Social Media

https://help.rotorvideos.com/hc/en-us/articles/360013898238-Make-videos-in-all-shapes-and-sizes-using-our-new-Resize-tools

Adjusting the audio (and the video length) for social media
Once you have finished your preview render or purchased your main 1080p video, you simply need to make a new version (this one will be cut, trimmed and resized to work on Spotify, Instagram etc)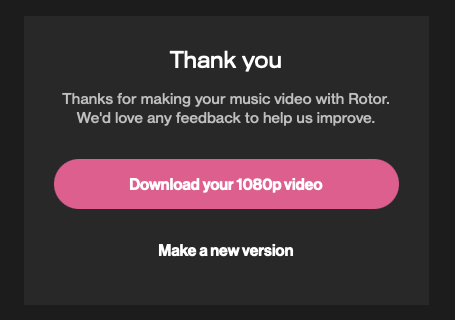 As you have previously completed Steps 1,2 and 3 (audio, style and clips) you will need to choose which one to amend.
If you press the blue circular Add Audio button above, it will lead you to the audio adjustment page. Simple choose Trim Audio from below next, this will lead you to a page of presets.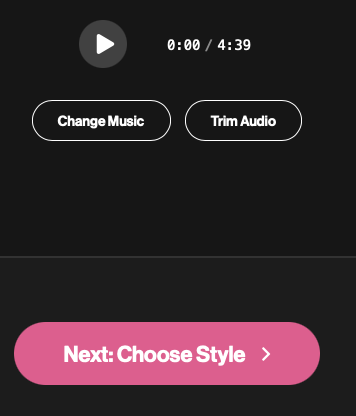 The 3 social media presets (Spotify Canvas, Instagram Story and Instagram Post) are now selectable. Choose whichever one you need, make sure the preset selects the portion you need and then press confirm.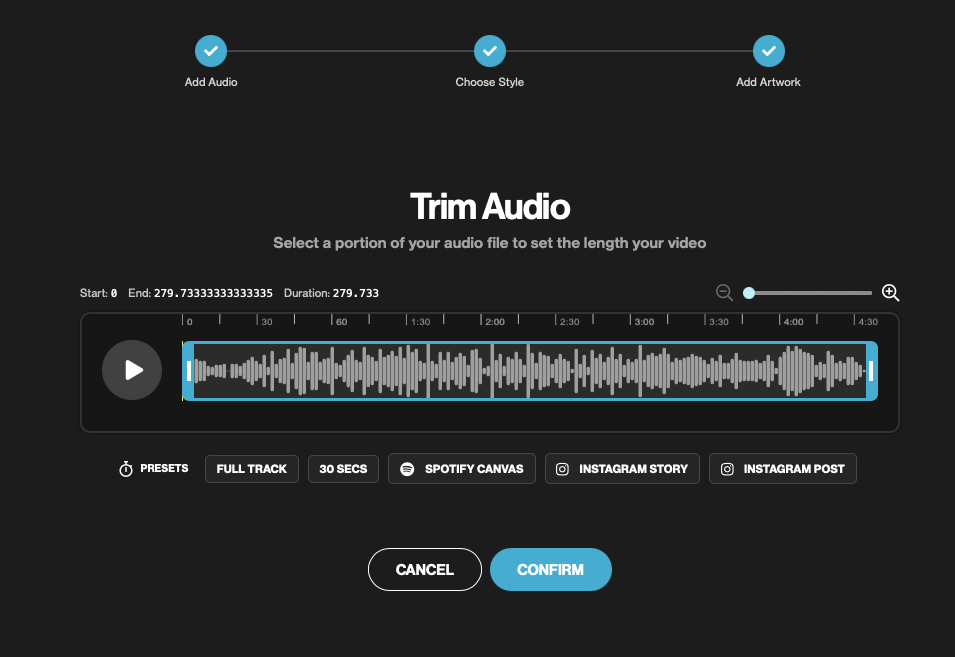 Once completed, you can now preview your social media render.

Social Media videos of different sizes/lengths, which are created and derived from your original HD Render are classed as new videos and will need to be purchased with Card/Paypal or a credit if you are an existing subscription customer